Housing Target Delivery Test: South East
Learn how the South East performed in 2021.
This one pager will zero in on the South East's performance against the 2021 Housing Target Delivery Test to give granular insight into opportunities you could capitalise on now.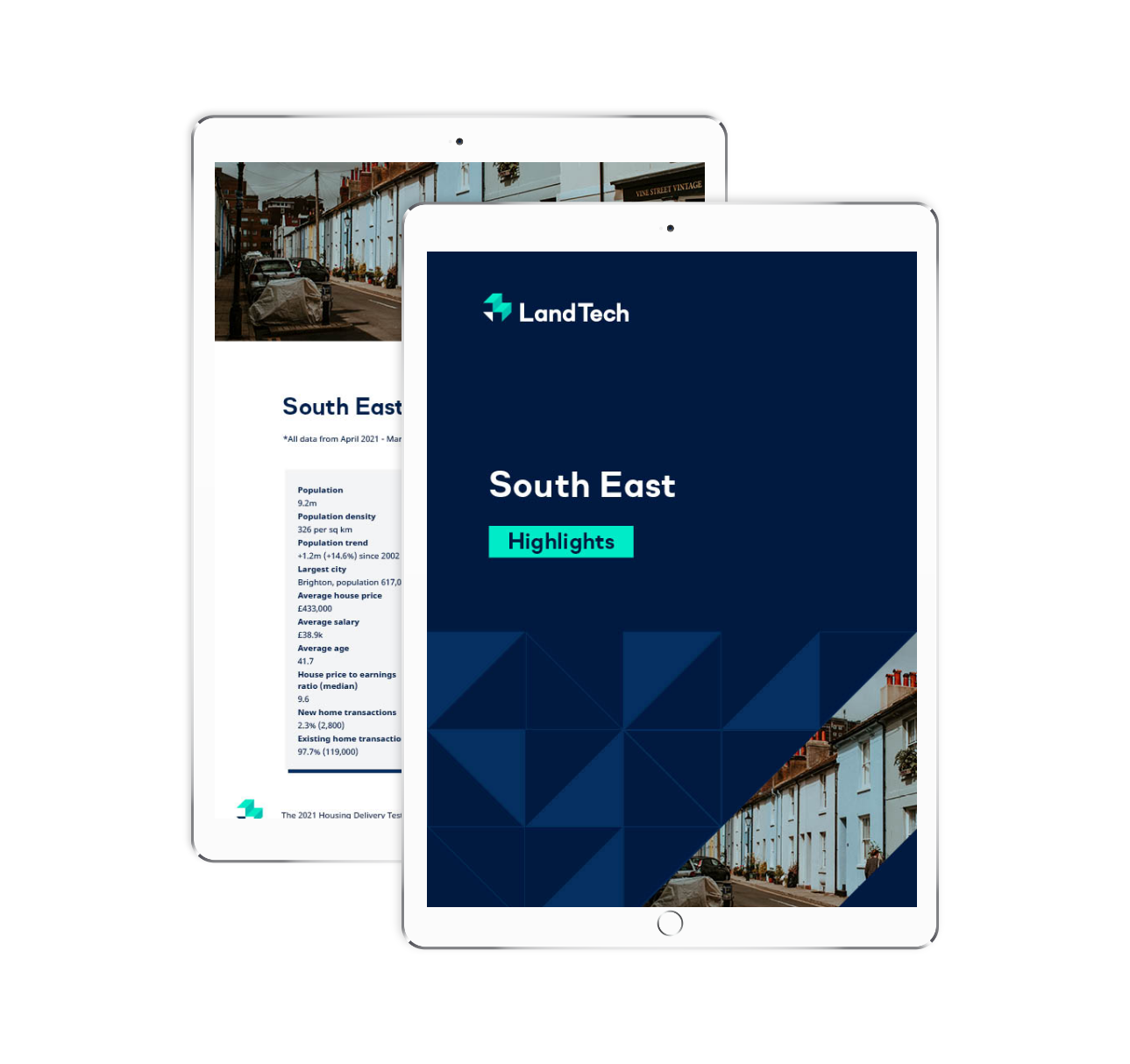 What you'll learn
In our free guide, we'll help you understand more about the South East, including:
The region's demographic makeup
The region's current housing market
How the region performed against its targets
The top 5 worst and best performing LPAs
Get your quick guide now
Simply fill in your information below to request this free guide.